ASTRA 3D Measuring System
Vehicle manufacturer OEM program compliant measuring system that measures a vehicle's underbody, side body and upper body whether your in a parking lot outside, under a 2 or 4 post lift, a Astra Mobile lift or the vehicle is on a frame machine, we can measure it!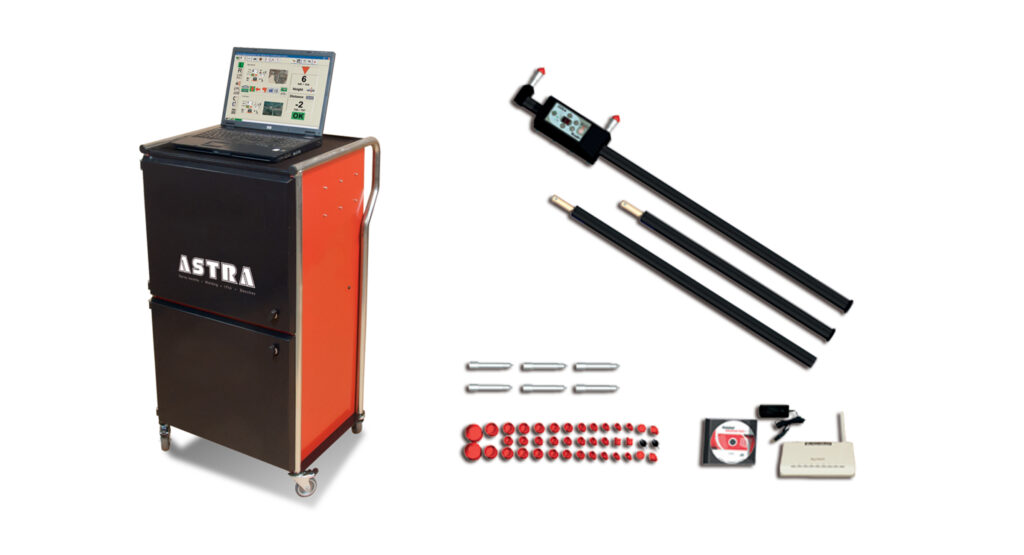 The handheld measuring system once turned on and calibrated in just 2-3 minutes is ready to measure and report measurements back to the laptop system via (wifi/bluetooth). If you have the unit positioned right side up then it knows you're ready to measure underbody points, if you rotate it side ways…it automatically knows with its sensors that you'll be measuring an area of the vehicle side body like hinges or openings etc. If you turn it upside down, pointing downward, the system automatically senses it and knows you're going measure upper body points for example under hood, or cabriolet mount points, rear hatch or trunk openings for example.