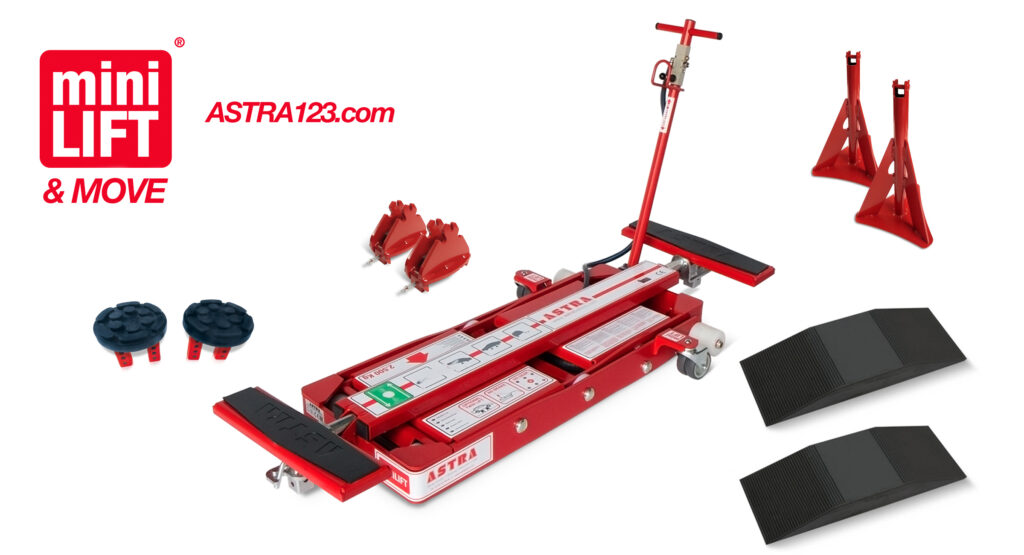 Our Most Popular Mobile Lift System
ASTRA mini LIFT & MOVE is a versatile way to lift a vehicle to a comfortable work height in a safe manner. This mobile lift system can lift either the front or the rear and may be used to lift one side as well.
ASTRA PowerLift n Move
This mobile lift system is designed to completely lift the vehicle off the ground and allow it to be either used as a service / repair lift or when lowered on the caster dolly wheels, it becomes a full car body dolly.